Magnetic Induction vs Led: the Challenge
Magnetic Induction vs Led: which is better?
Green technology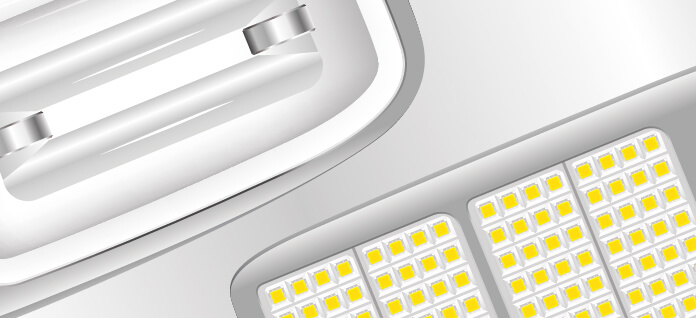 Commercial lighting world is changing rapidly. High percentage of consumers lighting today requires the use of light sources that provide
greater energy efficiency and significant cost savings
, helping to protect the environment.
Today the cities, municipalities, commercial buildings, major universities and shopping centers are selecting plants more affordable and also features decorative lighting to upgrade their outdated lighting systems with new high for green energy savings of up to 85%.
This drastic upheaval has always supported more by
lighting designers, engineers, architects and homeowners
have become more aware of the latest technology lighting solutions, encouraging them to smarter decisions to accelerate the
financial benefits, environmental and social use of products green energy
.
On the forefront of this change are two modern systems on which to focus: the lamp technology induction and the LED.
Endurance
It does not have electrodes or filaments, endures shocks and vibrations
It does not have electrodes or filaments, endures shocks and vibrations
Reduction over time of the illuminating power
Induction vs Led: Updates and comparisons
Performance
With such a variety of information on the market, we decided to update our customers on the head to head comparison between the proven LED lamp and the new INDUCTION lamp. A comparison of prices, watts, lumens, energy efficiency, and a whole range of other elements will suggest the most advantageous choice.
The LED lamps and induction are long lasting and low maintenance and are therefore used to pole lights, street lights, tunnels, parking ramps and other external systems where it is inconvenient to replace the bulbs regularly.
In terms of longevity, both induction LEDs are by far more performing compared to other sources; to better understand the differences, it should first clarify how each type of lighting.
The induction, since its commercial introduction in 1990, has established itself as a proven technology of successful installations in a wide range of applications. The LED is a semiconductor technology more suitable for instrumentation, automotive signs and emergency lighting.
Low temperature tolerance
– 40 F (may require warm up time at low temperatures)
Performances
Turns on instantly, no flicker, nor clothing
Turns on instantly, no flicker
Colour Temperature
Several options (2700 to 6500 Kelvin)
Several options (2700 to 6500 Kelvin)
Yield per types and power
High level of light
The LED apparatus can cost 3 to 10 times more than those to equivalent induction type and power. For large consumers of induction lighting offers the best and fastest value in return on investment.
First is the superior energy efficiency which results in an immediate and substantial savings of costs of use. Typically, the induction offers levels of light with approximately 50% less power consumed.
Secondly, the duration is much longer than the other lighting sources with a considerable long-term savings in terms of relamping, labor costs and materials.
The induction, however, is much higher than LED. The lamp life of 100,000 hours of induction is two times the LED (50,000 hours). The Induction keeps 88% of the luminous flux on the life of the system, while the LED degrades production by 20% after only 20,000 hours.
Structure
Heavy-duty – no electrodes or filaments, resistant to shock and vibration
Heavy-duty – no electrodes or filaments, resistant to shock and vibration
Glare and visibility
Reduced CO2
Carbon Credits
Because of the properties of delivered light, the LED lamps have the inherent disadvantage of producing excessive glare, which can negatively affect the visibility for the occupants, drivers and pedestrians. The induction lamps produce high quality lighting with high CRI, visibility and visual comfort.
environmental considerations
The greatest impact of both lights Induction and LED technology on the environment is a lowering of the carbon dioxide and other greenhouse gases produced during the power generation, thanks to a reduction of electricity used.
In a growing number of municipalities, organizations that reduce energy consumption and related CO2 emissions are eligible for carbon "credits". Carbon credits can be used to offset other areas not efficient within the same organization, or can be traded or sold.
Choose now the high-profile quality.
Visit our product catalog
Products